Hi, pleased to meet you, I'm Daniela your holistic nutrition coach.
a little about me and why I'm here
my approach in 7 simple steps
Book your first appointment by approaching me either via WhatsApp, email or directly by calling. Allow me to introduce myself as I explain my approach and be ready to share why you are considering taking this journey.
2. First rendez-vous getting to know you
Get ready for a first long session. We will touch several aspects of your life: from your current health conditions, your relation with food and your energy level, to your family anamnesis, your habits, your routine, your lifestyle, your work, sports you practice and more. Be open to share what your expectations from this journey are: your desired outcome and its purpose will drive you to take action for your own good! I will then assign you some homework in preparation to our next session plus I'll share important recommendations you'll be able to apply immediately.
3. Second rendez-vous set your first objectives
SGet ready for another long session, as we review your assignments, clarify some details, discuss more in depth your motivation and reasons for change to finally decide and set together your first S.M.A.R.T objectives: specific, measurable, achievable, relevant and time bounded.
4. Establish new routines
This is where change starts to happen in your daily life, as you stay focused and true to the objectives we set. Several researches have proven that it takes 21 days to establish and consolidate new routines. I will walk by your side, as you start experiencing the benefit of change and realizing it really can be a joyful experience.
5. Third rendez-vous:
monitor and track progress
Let's sit together and check how you are progressing towards your objectives and share if anything is getting in your way. This is a good moment to reconsider whether we've been too aggressive or too relaxed in the targets we set and eventually calibrate.
6. Follow-up rendez-vous
tune and adjust the approach
We will decide together how often we should meet to follow-up, according to your other priorities in life. My role is to help you stay in check, motivated, become more and more aware of the benefits attained while making sure we continue what we've started. We will tune and adjust the approach to ensure the most joyful and successful experience.
The most rewarding moment, when you reach your objectives and appreciate the true benefit of a change which is there to remain, forever in your life. Be certain we'll celebrate, together! I personally don't like the word "failure"…it tends to diminish a person. Don't forget your value, if you have decided to take this step it means you wish to take full ownership of your health, of your well-being. Should our initial strategy not work out, we'll analyze the reasons, adjust and iterate for success.
these are the services I can offer
rediscover inner balance, self love and respect
improve your lifestyle as you become aware of choices you make
improve your lifestyle as you become aware of choices you make
experience how proper nutrition can help you controlling stress, reducing anxiety, improving the quality of your sleep and increasing your concentration
rediscover an healthy and loving relationship with food
reach the body weight and mass that rightly belongs to you in a sustainable manner
optimize your sport performance
maintain outside, certainly without forgetting the inside harmony, as you follow MAP procedures
preserve your body's health by focusing on prevention against modern lifestyle diseases
relieve your digestive disorders
find an optimal acid-base balance
how to follow a seasonal-based approach
why to give preference to local food
why to favour freshness over quantity
when and how to chose BIO products
how to read product labels in order to make the right pick
holistic nutrition coaching program
150/ session
choose to attend the session either at the studio or via video call
120/ session
choose to attend the session either at the studio or via video call
follow-up convenience packs
110/ session
100/ session
grocery shopping advisory
120/ session
In case of appointment cancellation, please inform us 24 hours in advance, otherwise the session will be invoiced regardless.
Payments accepted in cash or credit & debit card at the end of each session.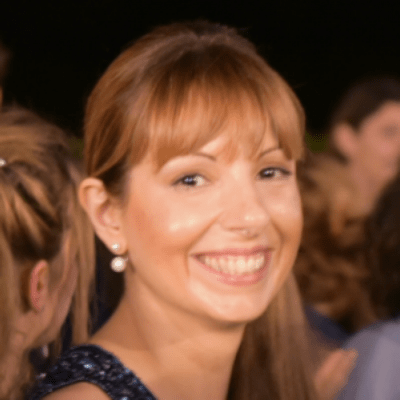 Subscribe to our newsletter and be the first to know when new incredible content is available